{product.name}
Maggie's Farm Simply Effective Spider & Insect Dust
A long-lasting dust for use indoors and out that kills spiders, ants, bed bugs and many other crawling insects that contact it. The natural-based formula is safe for use around children and pets, while providing lasting results.* Spider and Insect Dust is packaged in a 7 oz puffer bottle for convenient application of the dust.
*When used as directed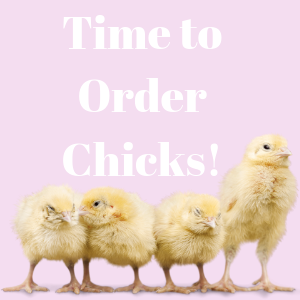 Chicks Coming in 5/31! Barnvelder PulletsRhode Island Red PulletsBarred Rock PulletsSilver Gray Dorkings Not valid with any other discounts or sales.
Valid: 05/01/2019 - 05/30/2019
Offered By: Rainey's Feed & Hardware
Chicks Coming in 6/14: Americauna PulletsJapanese Bantam AssortmentFeather Leg Assortment
Valid: 05/15/2019 - 06/14/2019
Offered By: Rainey's Feed & Hardware